Motorola has send invitations for an event on February 7th in São Paulo. Most likely it will announce the Moto G7 series. Pictures and specs have dominated the news lately. Although the event is held in Brazil it is expected that the G7 serie will also reach Europe.
From the G7 series we expect at least the Moto G7 , G7 Play , G7 Plus and possibly the G7 Power. Whether these models come to the Netherlands remains to be seen. Of the Moto G6-series did come all models here but that is no guarantee that this again happens this time.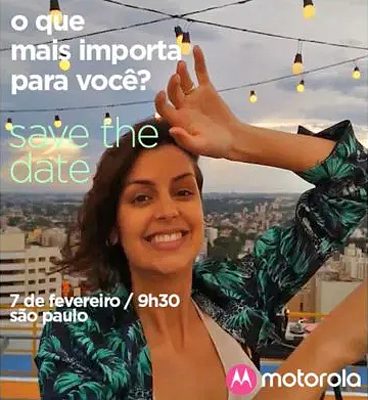 Clarity on this we get Thursday 7 February at 9:30 local time, it is here 18:30. If the rumors are correct then the Motorola Moto G7 is a 6.24 inch device with Snapdragon 632 and 12 + 5 megapixel camera, the G7 Play a 5.7 inch device with Snapdragon 832 and single camera, the G7 Plus a 6.24 inch device with Snapdragon 636 and 16 + 5 megapixel camera and the G7 Power a 6.2 inch device with Snapdragon 632, single 12 megapixel camera and monstrous 5000 mAh battery. The whole four devices would run Android 9 Pie from the box with which they are immediately up to date. Prices would be between 149 and 299 euros with which they should be available to virtually everyone.
Well before MWC
Motorola's announcement falls well before the Mobile World Congress where several manufacturers announce new models. The MWC will only start on February 25. That Motorola, or rather parent company Lenovo, now for a moment quite a choice for that is possible to have a moment of its own at which it gets all the attention. You would also think that what is stored for the MWC, possibly the P40. This is considered to be more high-end and is therefore already more important. Sin like that would be undergone by the entry-level Moto G7 series.