It's time to say goodbye to some nasty old bugs! This week a firmware update for the Nokia Lumia 800.
Nokia Lumia 800 - 12072
Nokia provides a small yet welcome update to the Nokia Lumia 800. The update fixes a bug in the last firmware for this Windows Phone 7 handset. The bug made the volume suddenly go to max when listening to audio while receiving an incoming call on your Lumia 800.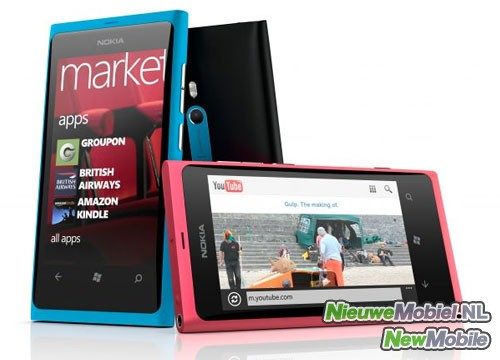 For now, it looks like clients of Vodafone are the first to receive the fix for this annoying problem. Updating your phone works as usual; you'll get notified when the update is ready to be downloaded on your phone. Then connect your handset to Windows Phone Connector on a Mac or Zune on a Windows PC, and you can download the update.
Stay up to date and see you next week for a new firmware update friday!