We already saw some pictures of the Sony Hayabusa LT29i. This is supposed to be Sony's next flagship running a Snapdragon S4 processor and 13 megapixel camera. This time we have some better pictures.
The picture below seems to be a render of the new supersmartphone in both black and white. The Hayabusa seems to have a 4.55 inch Reality display and large 2,200 mAh battery. Exactly 100 mAh larger than Samsung's flagship the Galaxy S3.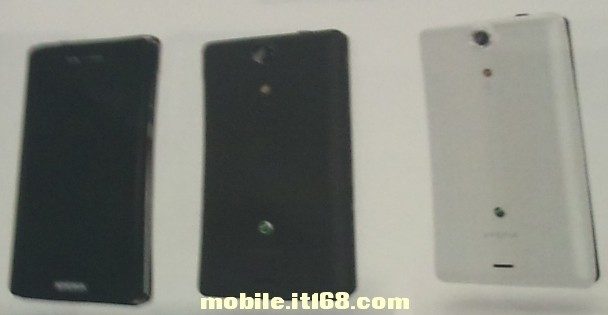 Also bigger is the camerasensor; 13 megapixel and uses a Exmor sensor. Judging from the image above it seems the Hayabusa is quite chubby. But don't worry, rumours state the LT29i is 7mm thick. Is it possible the LT29i will hit market as the Xperia GX. No word on when this will happen. We expect somewhere between June and July. The people of Samsung can expect some though competition this summer.
Via: Phonearena.com