Google briefly showed the Pixel Tablet last May during its annual Google I/O event. According to Google, this is supposed to be the "most helpful tablet" ever, and now we're learning more about how Google plans to do that. Recently the product turned up at USI, where it received certification. USI stands for Universal Stylus Initiative. With this, it seems certain that there will be support for pen input.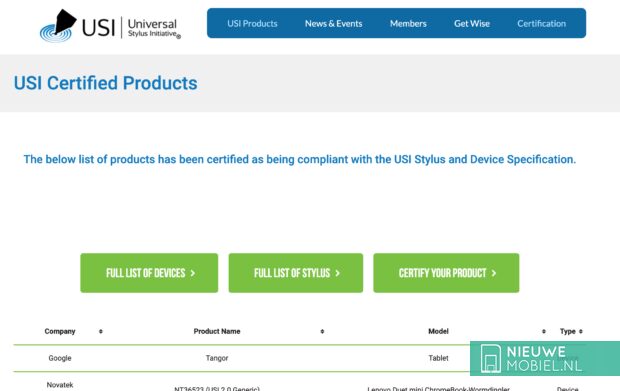 Stylus support is anything but unique to tablets, so Google will have to come up with more to make this the most helpful tablet ever. Unfortunately, we don't learn much from USI. Except that Google's tablet is codenamed Tangor. Google itself told us that the tablet runs under Android and uses a Google Tensor processor.
Universal Stylus Initiative (USI)
Receiving the first certification is nice, but the timing is telling. The Google Pixel Tablet is in fact not expected until 2023 and is therefore far from ready. Perhaps Google is further along in its development than we currently think.