Wireless earbuds. Since our phones no longer have a headphone port we can't live without them. Samsung is steadily innovating and now brings us the Galaxy Buds2. The name is a bit confusing because the buds are more the successor of the Buds Pro than of the 1st generation Buds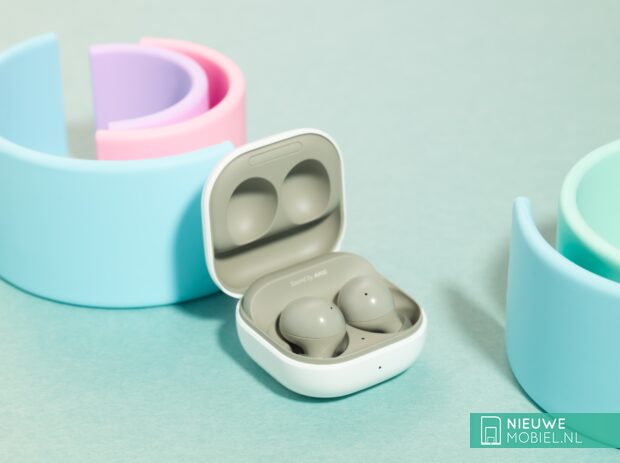 Like the Buds Pro, the Buds 2 have active noise cancellation. If you switch this function off, you can still hear ambient sound in 3 different levels. This Ambient Sound feature makes your own voice sound even clearer this time. The sound quality should be high thanks to dynamic 2-way speakers.
Galaxy Buds2 pricing
The Galaxy Buds 2 have in-ear ear cushions and therefore sit partially in your ear. Samsung ships different ear tips in the box which differ in size. The 'Earbud Fit Test' shows which one you need. This function can be found in the Galaxy Wearable app. The recommended retail price of the Buds2 is €149 and the available colors are White, Graphite, Lavender and Olive. The charging case has the same color.