Huawei sister Honor also had a product announcement in store today and brought the Honor 9X Pro and View 30 Pro to Barcelona. Two phones without Google apps but with Huawei services and apps.
As usual with Honor, they put Huawei phones in their own jacket, adjusted some specs and went home on time. For example, the Honor 9X Pro is a disguised Huawei P Smart Pro with pop-up self-image camera, 6.59 inch FullView screen and a 3-person camera system with at least a 48 megapixel sensor. However, the processor has been upgraded to a Kirin 810 so you can expect improved performance.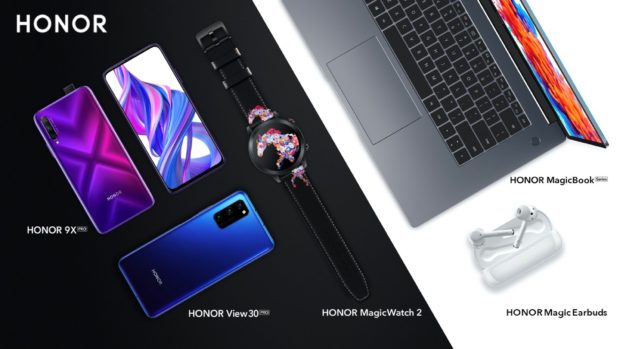 The Honor 9X Pro uses Huawei's own AppGallery and Assistant just like future Huawei phones. This is necessary because Huawei (and therefore Honor) no longer have access to Google apps and services. The 9X Pro will be in stores in the Netherlands from March onwards and will receive a recommended retail price of 249 euros.
Honor View 30 Pro
It also released the Honor View 30 Pro. A 5G phone with Matrix camera and a Kirin 990 processor. The camera has a triple SuperSensing camera system consisting of a 40MP Sony main camera, 12MP ultra-wide-angle Cine-Lens for a cinema experience and an 8MP telephoto camera. The Honor View 30 Pro is expected soon. Prices have not yet been announced.