Finnish HMD Global has announced six new Nokia phones under a whole new name. Gone are the device names consisting of only digits and back are the serie names starting with a letter.
Three new series; X, G and C. The X series consists of refined quality and great user experience, the G series gets innovative features with a familiar Finnish design and the C series consists of affordable smartphones with essential features. We recognize the 7/5, 3 and 1 models from the past in these. So they have not really disappeared.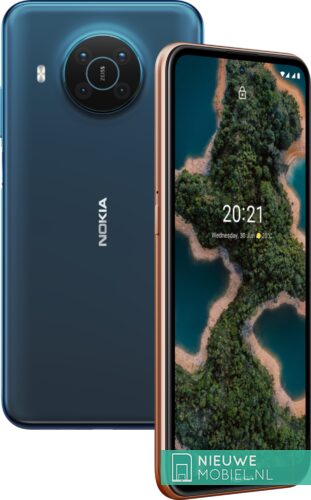 X-Series: Nokia X20 and X10
The most promising seems to be the new Nokia X20 and X10. As before, these are part of the Android One program. With this, HMD Global promises 3 years of security updates, 3 years of Android upgrades and 3 years of warranty. Both X models get the new Snapdragon 480 processor with built-in 5G modem. The X10 features a 6.67-inch screen with a single punch-hole in the middle for an 8MP selfie camera. The X20 gets a 32MP one.

There are also different camera offerings on the back. The Nokia X20 gets a 64+5+2+2MP combination consisting of a main camera, ultra wide-angle, depth and macro camera. The X10 has a slightly lower 48MP main camera. Both use lenses from Zeiss. To focus more on sustainability, HMD Global ships both the Nokia X10 and X20 without a charger in the box. Nokia does sell separate chargers via their website. All profits go to Clear Rivers, a Dutch nonprofit organization committed to a plastic-free world.
X20 and X10 in stores
First one to ship is the Nokia X20, which is available around mid-May for a suggested retail price of 379 euros. For this you get 8GB of RAM memory and 128GB storage. Available colors are Midnight Sun and Nordic Blue. The X10 will follow in the first half of June. Available color are Forest and Snow. For a starting price of 349 euros, you get 6GB of RAM memory and 128GB of storage.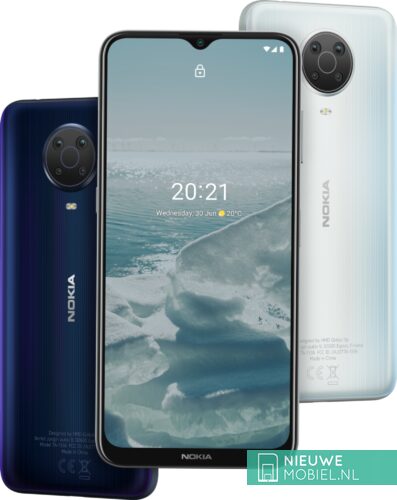 G-Series: Nokia G20 and G10
HMD Global wants to focus on a long battery life with the Nokia G20 and Nokia G10, they promise up to 3 days. Both have a 5050 mAh battery which is big but also not exceptional large. We will therefore hold HMD Global to its promise once we have tested the G10 and G20 for ourselves.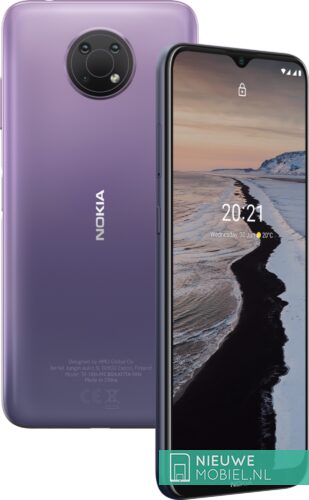 Both have a 6.5-inch HD+ screen with a V-shaped notch at the top for the 8MP selfie camera. At the back, the G20 has a quadruple camera system (48+5+2+2MP) with one less for the G10 (13+2+2MP). The screen measures 6.5 inches in size having an HD+ resolution. All in all decent mid-range specification, although we do miss fast charging. Fully charging the battery takes hours. Both G-models will be available mid June in the colors Night and Glacier for the G20 and Night and Dusk for the G10. Prices start at 169 and 139 Euros respectively.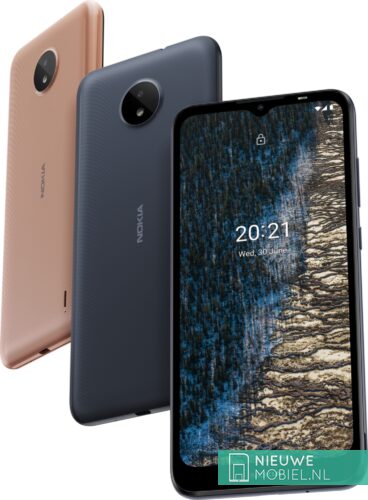 C-Series: Nokia C20 and C10
HMD Global also introduced two Android Go phones. These are extremely simple phones with a plastic rear that run a stripped-down version of Android. Because of this the C20 and C10 will not be released everywhere. On the back of both devices we find a single 5MP camera; the same number found on the front. Both cameras do get their own LED flash.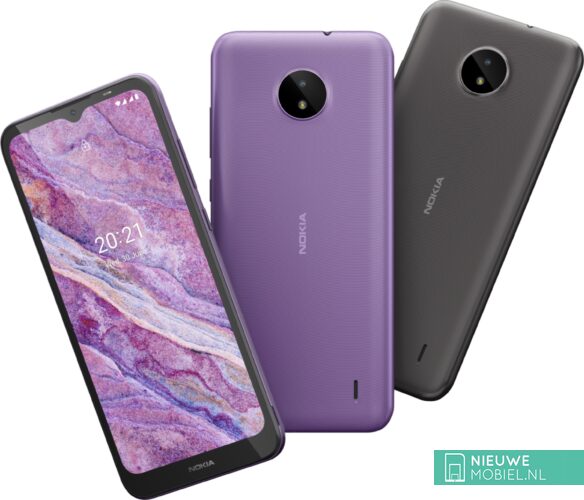 It is unknown when both C-models will be released, and how much HMD Global will charge for them.