The once-great HTC has announced yet another phone. The Desire 22 Pro works with the VIVE Flow, also made by HTC. These VR goggles allow you access to the Metaverse.
HTC is currently not focusing on phones but rather on Virtual Reality. The VIVE products are now its main products. These are Virtual Reality glasses that, combined with a powerful computer, can take a user into an alternative world. Slightly simpler is the VIVE Flow, which pairs with an Android phone. And that's where the now announced Desire 22 Pro comes into play.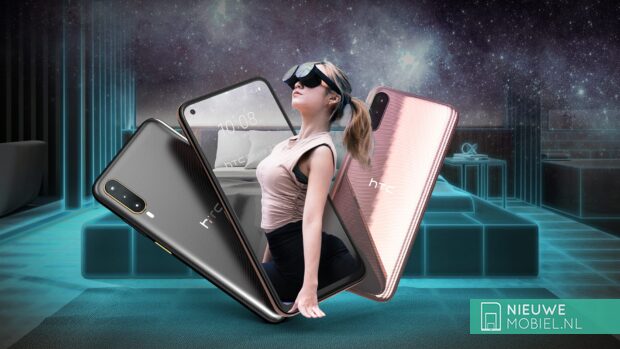 The HTC Desire 22 Pro is a relatively simple 5G phone with a 6.6-inch screen with high 120Hz playback. As mentioned, the 22 Pro can pair with the VIVE Flow, but it also comes with apps to store NFTs and crypto and visit the Metaverse. Buzzwords that will probably mean little to many, and thus HTC proves once again that the Desire 22 Pro serves a very select niche market.
Desire 22 Pro launch
A mention of the HTC Desire 22 Pro is currently only live for the Taiwanese HTC site though the device appears to be coming to the UK as well. Whether we can expect a worldwide launch remains uncertain. In any case, expect two versions; Wave Gold and Starry Night Black.