South Korean NRRA just published photos of the Samsung Galaxy Watch 3. The still unannounced watch will probably be announced in August.
The footage released by the South Korean Approval Authority shows 2 versions of the Galaxy Watch 3. In addition to a 1.2 inch screen version (41mm) there will be a larger 1.4 inch version (45mm). Both versions have a robust and waterproof housing made of steel or titanium.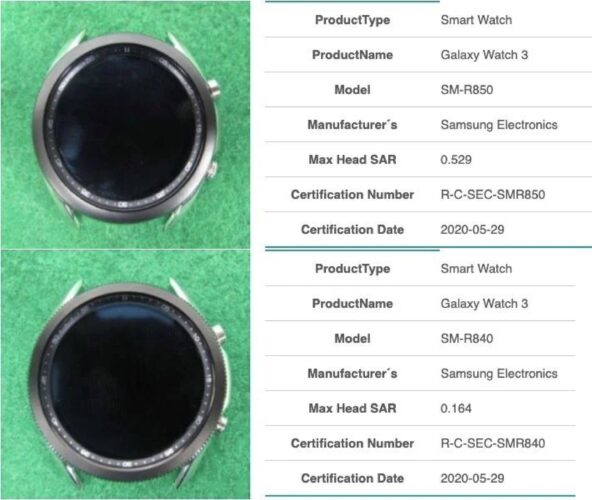 Samsung has been using the Tizen operating system for its smart watches for years. This does not change for the Galaxy Watch 3. Most likely Samsung uses version 5.5 that was released at the end of 2019. The circular watch has two buttons on the right. Given the size of the upper one, it is possible that you can rotate it. Whether you can also rotate the ring around the screen like previous Galaxy Watches is still unknown. Maybe we will find out quickly. Some rumors speak of a launch as early as July. Other reports speak of a launch in August at the same time as the Note 20 series.
(via)