Fast smartphones with a processor faster than 1 GHz are pricey. The Chinese company Huawei was trying to change something about it, and came up with the Glory, a device that costs less than $ 300.
The device has not been officially presented yet, but appeared in photographs from the American rumor circuit.The smartphone has a 1.4 GHz processor from Qualcomm, and runs on Android 2.3 Gingerbread. No adjustments are made to Android. The device has a 4 inch screen with a resolution of 854 x 480, a format that so was spotted most on Sony Ericssons smartphones.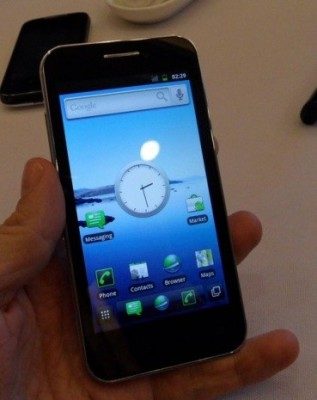 The device is scheduled for November 2011 and comes to the U.S. The creators of the device expect a new version of Android by that time, and according to the creator of the photos already promised an update to a new version of the OS from Google. It is not yet known whether there are plans to launch the phone in other countries.
Source: Engadget.com