Motorola has just announced the Defy Pro: a water, dust and weather resistant Android smartphone with a full QWERTY keyboard. Motorola calls it "its first life-proof Android smartphone".
The Motorola Defy Pro looks great enough to bring it to the office, and yet is durable for everyday use. This is all because of the full QWERTY keyboard and its water and dust proof shell. The display is covered by Gorilla Glass making the Defy Pro one tough phone.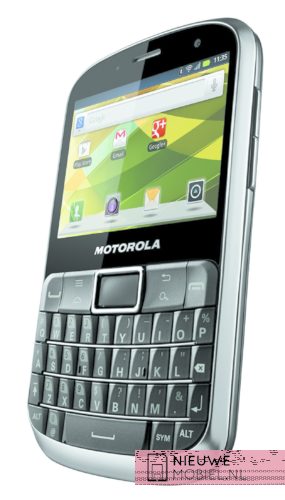 The screen measures only 2.7 inch, further specs are a 5 megapixel camera with flash and WiFi. You can print documents straight from the phone thanks to MotoPrint. You can also use VPN and open all kinds of documents using Quickoffice.
The Motorola Defy Pro will first ship in Brazil. If other markets will see this Defy Pro is unknown at this moment.