The first renders of the OnePlus 11 Pro have surfaced. These renders show a vast and round camera module with the Hasselblad logo. But we also see an old acquaintance.
OnePlus caused a stir by not equipping its previous flagship, the OnePlus 10T, with an Alert Slider. This toggle has been a standard feature on every OnePlus smartphone so far. Omitting it caused a lot of critisism. Looking at the images below of the 11 Pro, OnePlus seems to have done something to address that.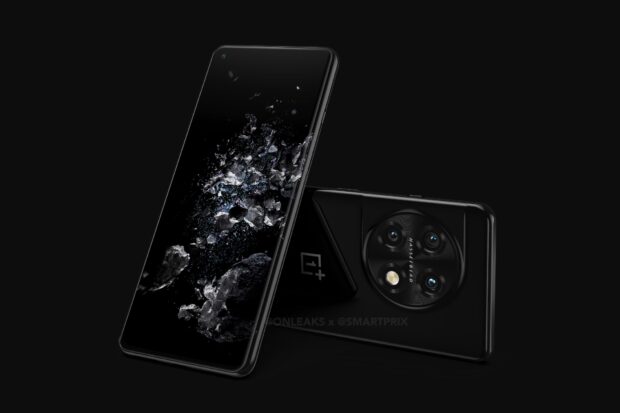 But we see more than the Alert Slider. Namely, a Hasselblad camera with at least three different sensors. This time, the module is round instead of square like on the 10 Pro or 10T. Exactly which sensors OnePlus plans to use is still unknown.
Snapdragon 8 Gen 2
In terms of specifications, we still know very little. We do expect OnePlus will opt for the most powerful processor available. Since the OnePlus 11 Pro won't be announced until 2023 that will presumably be Qualcomm's Snapdragon 8 Gen 2.
(via)