Want something different and don't want to spend much? Consider the Huawei Ideos U8150 smartphone with Android 2.2.
You won't buy the Ideos because of its display or by its camera. You buy it because its affordable. Think somewhere between 100 and 200 EURO. The display has a modest QVGA resolution (240x320 pixels) and the camera is only 3.2 megapixel and lacks flash.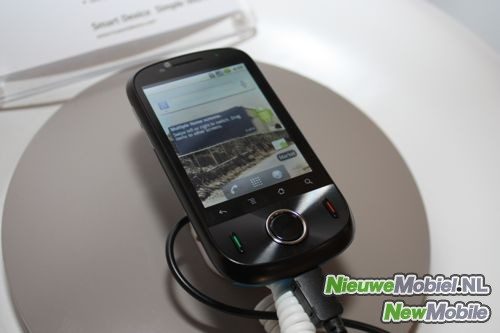 So forget about those two and look at these impressive features; fast internet access using WiFi 802.11n or HSDPA, GPS satnav, Bluetooth, microSD memory card slot and of course Android 2.2. Specs that also belong to a high-end smartphone.
Nederland?
According to Huawei the Ideos U8150 is launched in Europe as well. It is still unsure where you might buy your Ideos.