New real life pictures of the Nokia E75 with full QWERTY! The device of the Enterprise series of Nokia is hidden behind a keyboard that can be slided out.
We already saw some pictures of the new E75, that hasn't been officially announced yet, in September. The pictures shown here are in a better resolution so other things become noticeable. The device has no short key to the address book. This button apparently is replaced by the C-button. The address book is of course still accessible through one of the option-buttons.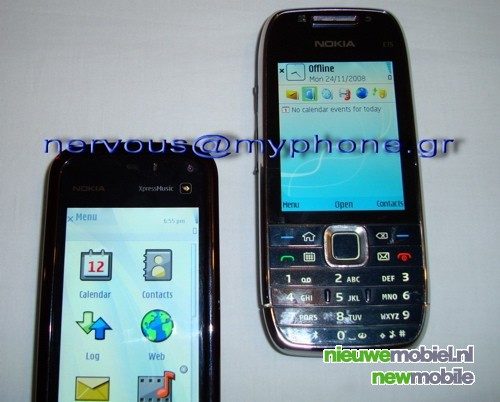 Besides the traditional candybar/monoblock design the E75 also has a full QWERTY keyboard that is hidden behind the device. This makes the E75 especially interesting for everyone who thinks the keyboard of the E71 is too small.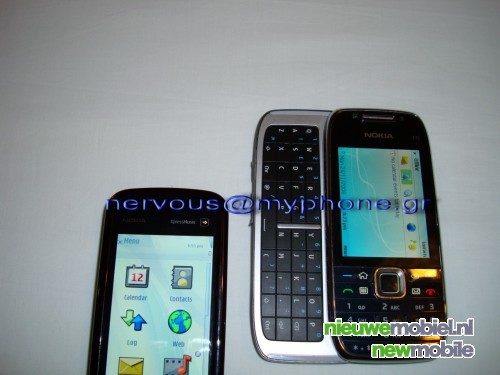 The back side of the new Nokia E75 is probably going to have a 5 megapixel camera including flash. This back side has a somewhat curved design.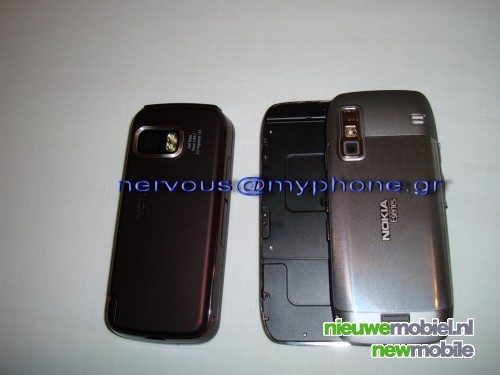 A while ago the announcement and launch of the E75 was together with the E63 (at that time still called the E72) still part of the rumours. Meanwhile the E63 is officially announced, the E75 not yet. When the device gets announced we will tell you about all the features.
Source: DailyMobile