Oppo will probably present her first smartphone with a 10x optical zoom today. The current generation of phones usually does not go beyond 2x. The device may be seen up close during the MWC that starts on February 25.
In order to zoom in up to 10x, Oppo uses a prism that is set at a 90-degree angle. The light can then continue in the housing of the device through a set of lenses and then land on a sensor. With compact cameras, the lens slides out of the housing, with Oppo's mobile it is all in the housing. We do not know how thick the device is yet, but this solution requires the necessary space.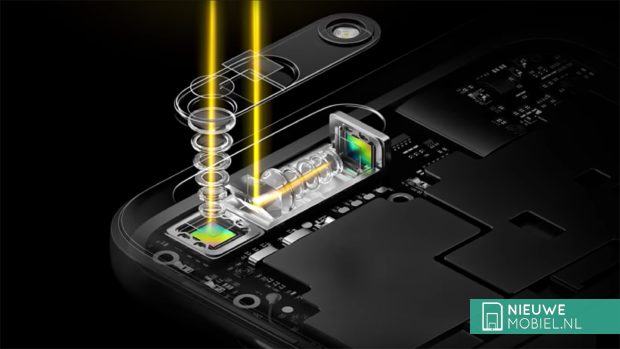 This technique is not new to Oppo. It showed once before a mobile with 5x optical zoom. However, it did not come on the market yet so we are cautious about the future availability of the model with 10x optical zoom. Zooming has been around on mobile phones for much longer, but until recently it only happened digitally, which is accompanied by loss of quality. Pixels are made up and that does not benefit the quality. A reasonably established trend is now to place a second (or even third or fourth) camera sensor with a lens with a different focal length. You usually get 2x optical zoom. To go even further, your lenses must move individually from one another or be further apart. You usually do not have that space in a telephone and extendable lenses are prone to damage.
Oppo F19
The first smartphone from Oppo with this 10x optical zoom could, according to our source, be the Oppo F19 or F19 Pro. Both models are equipped with a screen hole and mid-range Snapdragon 675 processor in addition to the innovative camera system. The latter sounds a bit strange in view of the other high-end specs. Oppo will hold an event in China on January 16 where we may learn more about the device. Big chance that the device will also get a prominent place at the MWC stand at the end of February in Barcelona.