Images have appeared of an unknown LG device. Initially the G8 ThinQ was assumed, but that idea was referred to the trash by LG himself.
Normally, press spokespeople do not make any statements about future models. Ken Hong, head of Global Corporate Communications, refers the pictures to the realm of fables. In a remarkable Twitter conversation between him and the good of the pictures, @OnLeaks, Ken reports that the images are "not real". Whether he means that we do not look at the LG G8 ThinQ here, or to another LG model, or that the final product will look different remains unclear.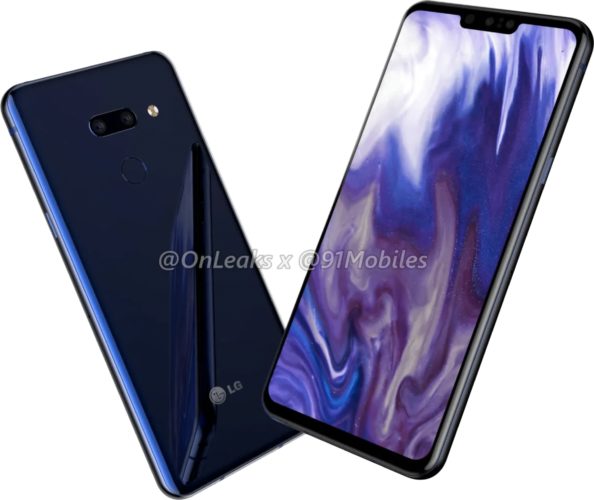 Back to the renders. As more common lately they are coming from the over-confident Steve Hemmerstoffer from @OnLeaks who has sold them to 91mobiles. On the renders we see an LG device with code name 'Alpha' and the source guesses that this is the successor of the G7 ThinQ. We do not see many external changes, and that alone raises some concerns. However, it becomes interesting when Ken Hong interferes with the case. He denies that this is the G8 ThinQ after which he ends up in a classic Twitter-fief with Steve Hemmerstoffer. Without denying Steve's impressive track record, Ken claims that this is not the G8.
Who is right?
Whoever is right will have to prove the future. We are inclined to Ken Hong. Which device we are looking at above remains unclear. It seems somewhat far-fetched that LG has spread the rumor itself, especially now that it denies it itself. It is more likely that it is a device from another series, for example the Q series.