We have acquired a real life picture of the future Sony Xperia XZ4. Sony's new Xperia phone picks up a 21:9 aspect ratio and that is really long. Therefore the XZ4 promises to be a very long phone, perhaps somewhat awkward.
When we saw the first real images of the Xperia XZ4 we immediately thought of the LG Chocolate Touch thinking. That device also had a long screen and at the same time not very wide. That did not turn out to be very practical and we are therefore keeping our hearts on the future of the XZ4. Yet Sony has a good reason to choose a 21: 9 ratio. Many films have been shot in this ratio and the high-end Xperia phones are focused on multimedia.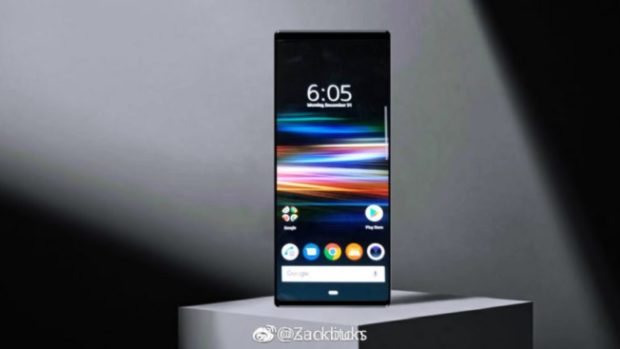 It is the first time that we see real pictures of the 6.5 inch Xperia phone. Although it is not immediately clear from the picture above, Sony does not opt for a notch or screen, they go for small bars above and below the screen. We also see the new navigation of Android 9 Pie at the bottom of the screen and the bar on the right appears new. There may be a menu similar to Side sense that was introduced at the XZ3. Whether this also means that the edges are touch sensitive still has to be proven.
MWC 2019
We do not have to wait very long before we have clarity on all specifications. Sony is most likely announcing the Xperia XZ4 during the Mobile World Congress. It has even been scheduled for a press event on Monday 25 February at 8:30 am Dutch time. Hopefully we know more then.
(via)