While the US has seen many LTE-capable phones from many brands, Europe still has to wait for most of them, due to the lack af availabilty of LTE-networks. Now HTC brings the Velocity to Germany.
Germany has an LTE-network in 100 cities. Vodaphone and HTC therefore see reason to bring an LTE-capable smartphone running Android to the market. The Velocity has an 4.5 inch screen with a 960 x 540 resolution. The phone has a dualcore 1.5 Ghz processor, and runs Android 2.3. No words on a possible update tot Android 4.0 Ice Cream Sandwich.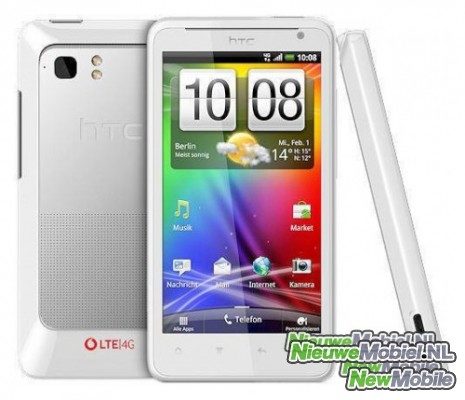 The phone further has a 8 megapixel camera on the back, and a 1.3 megapixel camera on the front. The Velocity basically is the Europen version of the HTC Vivid LTE, which is available in the US on a contract with AT&T. It remains unknown when this phone will be available, and there's no information on pricing as well.
Bron: Uberphones.com