The Korean LG can not wait until the MWC in Barcelona starts next Sunday, and therefore presents its new phone on the Internet. The Optimus 4X HD is the new quad-phone from LG.
The Optimus 4X HD can be seen as the successor to the Optimus 2X. As the name suggests, the device features a 1.5 GHz quad-core processor from Nvidia, the Tegra 3. Compared to its predecessor the screen grows slightly. That comes out at 4.7 inches with a resolution of 1280 x 720 pixels. With such a large screen a battery with a decent capacity of 2150 mAh is very welcome.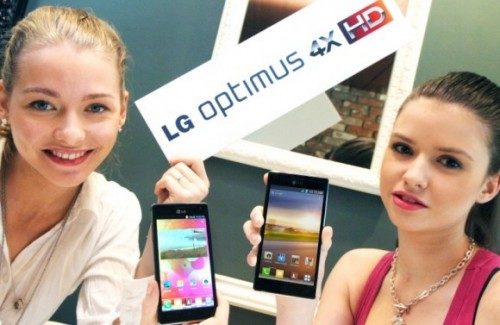 The new LG smartphone runs on Android 4.0 Ice Cream Sandwich, the latest version of the mobile operating system from Google. The phone has 1 GB of RAM, and is equipped with 16 GB of storage. The phone has an 8 megapixel camera on the back and a 1.3 megapixel camera on the front.