We had recently seen images of the upcoming Moto G30 and E7 Power but there is a third device that Motorola is working on. The device in question is the Moto G10. We have found the official press images.
It was back in 2013 when Motorola announced the very first Moto G. At the time, it stormed the market with its low price, almost stock Android version and decent specifications. Meanwhile, we have already arrived at the G10 although we do not know exactly when it will be announced.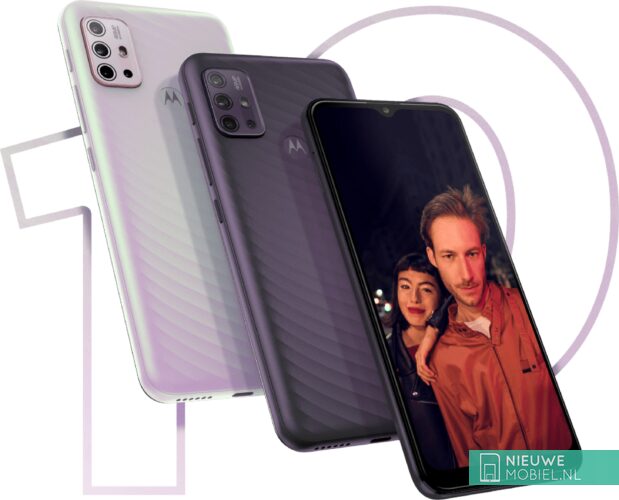 Motorola Moto G10 specifications
We had already seen a low-resolution image of this Motorola Moto G10 but now we have the official press renders up for grabs. These show that the G10 will come in gray and pearl white. The back in particular stands out, with its wavy color transition. The photos confirm earlier rumors of a 48MP Quad Camera.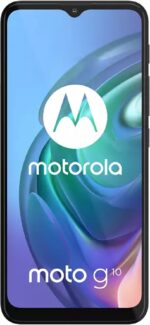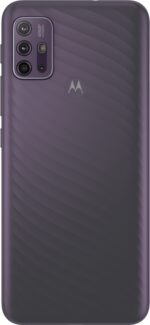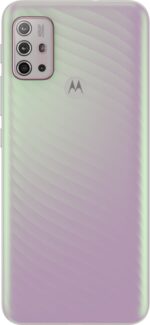 The Motorola Moto G10 in gray and white
The Moto G series isn't high-end for quite some time now. The processor of the G10 confirms just that; a Snapdragon 460 from Qualcomm with a mere 4GB of RAM memory and 64 or 128GB of storage. The screen size is 6.5 inches and inside we find a 5000 mAh large battery.
Motorola Moto G10 announcement
Motorola is likely to announce the Moto G30 and E7 Power as early as February 19. From that date, both phones will be in store at India's Flipkart. Whether we will see this Moto G10 on the same day remains to be seen. On the home screen, the date "April 3" can be read but that could also be a distraction. The same date was also seen on the screen of the G30 and E7 Power. We will have to wait and see.