LG comes with successor to the Optimus 3D, the Optimus 3D Max. The device has an autostereoscopic display, which ensures that you can watch 3D without glasses on this phone.
LG last year was one of the first manufacturers that came with a 3D smartphone. The new 3D phone comes with a number of improvements. The processor is slightly faster, and runs at 1.2 GHz. The device is also thinner than its predecessor. The Optimus 3D was 11.2 millimeters thick, the Optimus 3D Max is only 9.6 millimeters thick. Also, the Max equipped with NFC.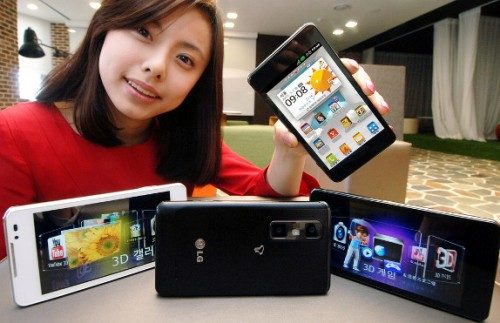 Further specifications of the device include a 4.3 inch display with a resolution of 800 x 480 pixels, a 5 megapixel camera on the back, a VGA camera on front, 1 GB RAM, 16 GB storage. The battery has a capacity of 1520 mAh.