If LG cannot come to the MWC, LG will bring the MWC to us. In an ellenlang press release, LG just announced three new K-series phones. All affordable smartphones with at least 4 cameras on the back.
We see it more and more often; cheaper phones also get access to several cameras on the back. Handy for when you want to alternate the main camera with a wide-angle lens, macro lens or depth camera. And these are exactly the 4 camera sensors that the K61, K51S and K41S have on the back.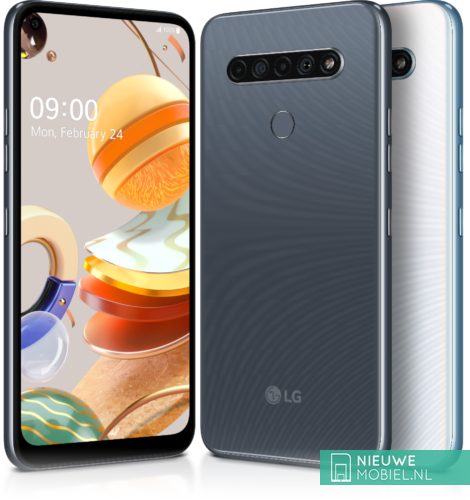 Most megapixels go to the K61; that main camera sensor has 48 megapixels in total. LG has clearly not participated in the megapixel race in recent years. 48 megapixels is in fact the most number we ever found in an LG smartphone. Also the 32 megapixel sensor in the K51 is a record, that number we never saw before, let alone in a K-series phone.
LG K61
The LG K61 also features a 6.5-inch FullVision screen with Full HD+ resolution. The model is equipped with a screen hole in the top left corner for a 16 megapixel self-image camera. The edges of the screen have remained fairly thin, only at the bottom there is a remarkably large chin. The model is also equipped with 2.3 GHz octa-core processor with 4 GB of working memory. On the back is a fingerprint scanner with a 4000 mAh battery underneath. In 2020 these are average specifications.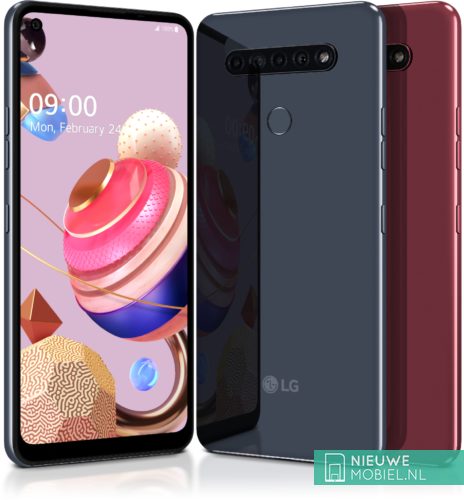 K51S and K41S
Also the LG K51S and K41S are equipped with a 6.5 inch large screen but thanks to the 20:9 ratio they are somewhat narrower. Thanks to the HD+ resolution they are also a bit less sharp than the K61. The K51S also has a screen hole while the K41S has a more old-fashioned drop-shaped notch in the middle.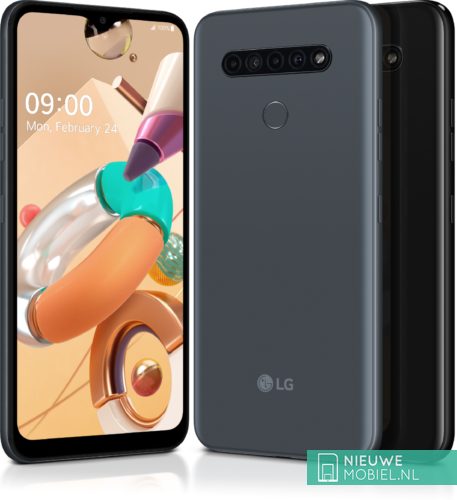 Expect LG's new 2020 K-series in stores from Q2 onwards. LG first releases them in North and South America, followed by Europe. Prices have not yet been announced. Colors do. All models come in Titanium, the K61 is still available in White and Blue, the K51S in Pink and Blue and the K41S in Black and White.