Evleaks placed images of the upcoming Nokia 1.3 online. Everything shows that this is pretty much the simplest phone HMD Global can make.
Sometimes it doesn't have to be so extensive. Sometimes you just want a simple smartphone. Who wants to pay for functions they don't use anyways. For those people, HMD Global, the maker of Nokia smartphones, seems to have made this Nokia 1.3. At least that's how it seems, because the entry-level model has yet to be announced officially.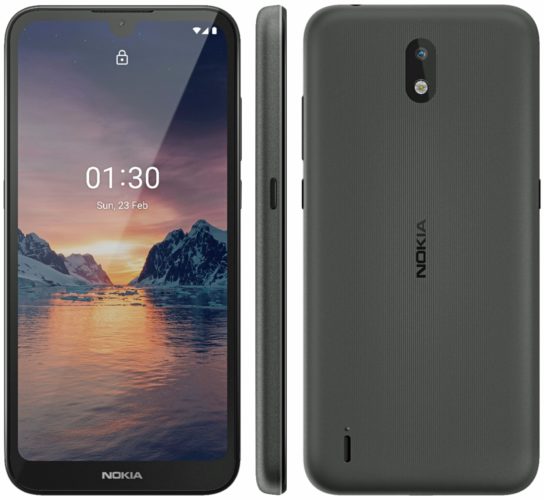 HMD Global, like many other manufacturers, had to abort the announcement of many phones at the beginning of this year. The Mobile World Congress was cancelled because of the Coronavirus. Traditionally, this was the place where the Finns announced their new phone lineup. When we will get new Nokia phones instead is still unclear. We do know that they will come including this Nokia 1.3. Considering the name it's a very simple smartphone with entry-level specifications.
Nokia 1.3 specifications
Exact specifications remain unknown. The source, in this case @evleaks, does not mention it. We do get, for what it's worth, a type number; TA-1207. From the picture we see that there is a screen notch at the front with a single selfie camera and also at the back a single camera but this time with flash. The body looks like plastic and it is unclear if it is removable to reach the battery. On the top we see a headphone input.
On the right we see the volume rocker and power button, we also see a button on the left. Possibly this is to activate the Google Assistant. HMD Global currently only uses Android One for its phones so a close Google integration won't come as a surprise. Now we just have to wait for an official release. And with all of today's Corona delays, there's nothing meaningful to say about that.