After a period of relative calm, HMD Global wants to announce some new Nokia phones again. The earliest we will see them is Thursday, April 8, according to an announcement on their own website.
It's still a bit of a guess as to which phone (or phones) will be announced April 8. NokiaPowerUser notes that recently the Nokia G10 popped up in the rumor circuit. It has a different name than we are used to from Nokia phones.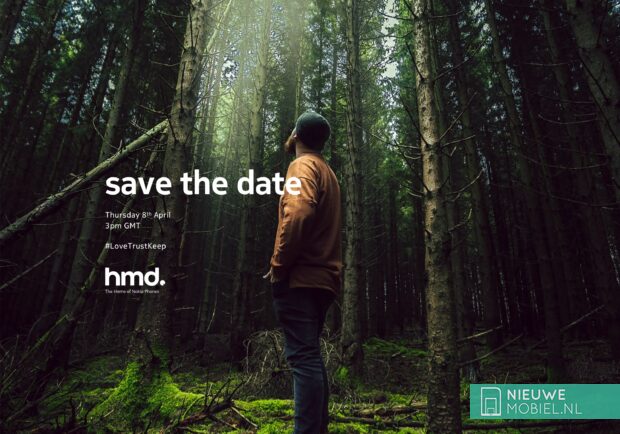 Nokia phones in recent years had names consisting of a number added by a generation digit after the dot. Before that, Nokia used a letter with number, for example the C, X, and E series. It looks we are going back to that situation, so the rumor goes. Starting with the G10 and H10.
Mid-range models with 5G
Besides a Nokia G10, a X10 and X20 were also rumored recently. What all the phones have in common is that they have 5G support and have mid-range specifications. High-end Nokia phones are still not expected anytime soon.