Sony comes with a new model in June, codenamed LT29i, rumors say. Earlier we saw a phone with the name Hayabusa on a list of new phones.
Probably, these are the same devices. An earlier leaked list prices turned out that Sony plans to come with an Android handset at the upper end in June. The new rumors fit that. It is said to be be a phone with a Qualcomm Snapdragon processor S4, a dual-core running at a clock frequency of 1.5 GHz.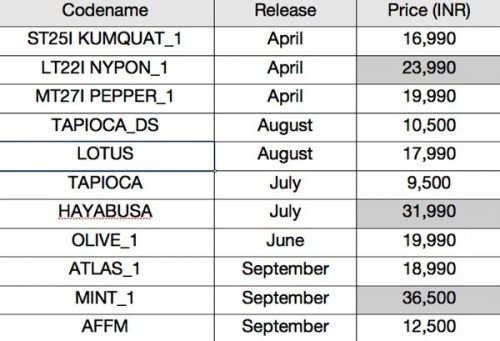 The device is said to feature a big screen, in any case larger than 4 inches, with a 720P resolution. Sony according to the rumors chooses not to use a quadcore, because the available processors are not efficient enough with energy.
Source: Phonearena.com