Lenovo has announced a new Moto G phone. The Moto G60 has an exciting new look, 108MP camera, a 6000 mAh battery and a reasonably powerful 5G processor. There's just one catch.
Images of the Moto G60 surfaced earlier. They showed a new exciting look, with multiple colors. The G60 features a triple camera on the back up to 108MP, a wide-angle lens and Macro Vision lens that allows you to zoom in 4x on small objects.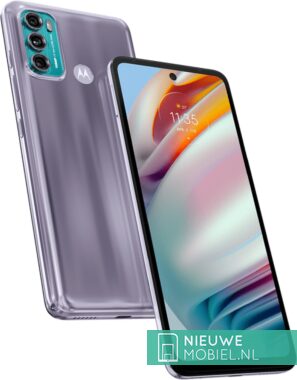 On the front of the Moto G60 we find a 6.78-inch FHD+ screen with a punch-hole at the top for the 13MP selfie camera. Special about the display is the high 120Hz refresh rate. This makes animations look smooth and the device feels fast. The Max Vision display is colorful and supports HDR10.
6000mAh battery
However, the most special thing about the Motorola Moto G60 is found inside. There you will find a large 6000 mAh battery with TurboPower fast charging. With a maximum of 20 Watts, this can hardly be called fast charging. A full charge will still take hours, but a short time on the charger will provide hours of use. Also inside is a Snapdragon 732G processor with 5G support. This is a reasonably powerful chipset meant for mid-range phones.
Moto G60 in stores
The Moto G60 is currently only available in India and Mexico. Other countries will follow later, but it's still unclear which ones. Prices have not been announced.