Apple sent invitations to witness the introduction of iPhone OS 4 on Thursday 8 April. The invitation shortly follows the successful introduction of the iPad.
On Thursday April 8, 10 AM Pacific Time, Apple will introduce the possibilities of iPhone OS 4 to the World during a special event. The rollout of the version 4 will presumably happen somewhere in June or July when the next generation iPhone will be announced. However, Apple has not said anything about this, but in general we assume that this will be the case.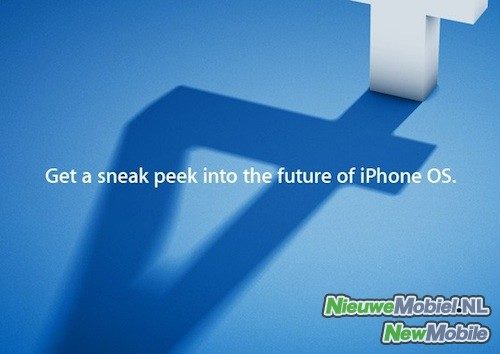 Multitasking, videobellen
Although it is not yet known which functionalities version 4 will have, within the rumours circle some new possibilities have come up. Multitasking is one of them. In which form Apple will introduce this and whether it will be part of version 4 is unknown.
Another functionality that has come up is videocalling. The current iPhone does not have a sec undary camera which makes videocalling possible. Perhaps it will be part of the 4G iPhone.