Samsung has announced a new color of the Galaxy S20+; Aura Blue. A remarkable color because the device was already available in blue; the more light blue Cloud Blue. This brings the total number of colors to 4.
The Samsung Galaxy S20+ Aura Blue with its dark hue has a somewhat tougher look. The previously released Cloud Blue version leans more towards white. This Aura Blue is more distinctly blue. A different color does not mean different specifications. Expect the same smooth 120Hz display and a Quad camera system.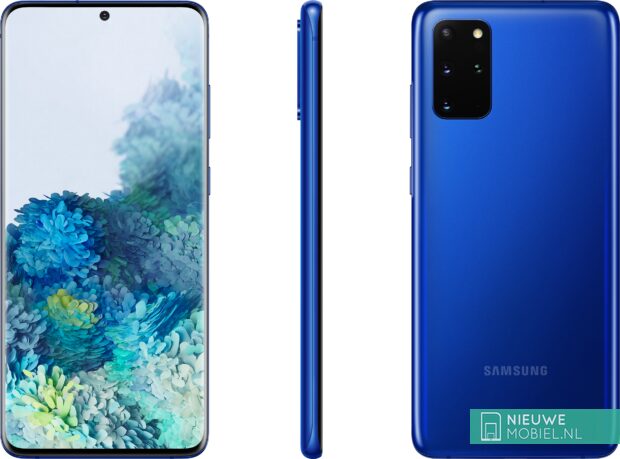 The new color version of the S20+ is available immediately but only from exclusive providers. In the Netherlands that are T-Mobile and Tele2. The retail price is a hefty 1349 euros. That's a considerable surcharge compared to current color, compared to the Cosmic Gray color at the time of writing even over 400 euros. Whether this new color justifies this high price remains to be seen, because let's be honest it's not that special. However, we do expect the price to drop as much as it will be available at other webshops. Our advice for now is; wait and see.