The Galaxy Note turned out to be a great success for Samsung. To everyone's surprise, because the 5.3 inch big smartphone was met with great skepticism when it launched. Therefore it seems inevitable Samsung brings a Galaxy Note II.
Apparently there is a great market for big touchphones and Samsung isn't stepping back. The new Galaxy Note II is set to have a 5.5 inch display with an equal big resolution of 1680 x 1050 pixels. Samsung sold more than 7 million Galaxy Note's so a successor seems certain.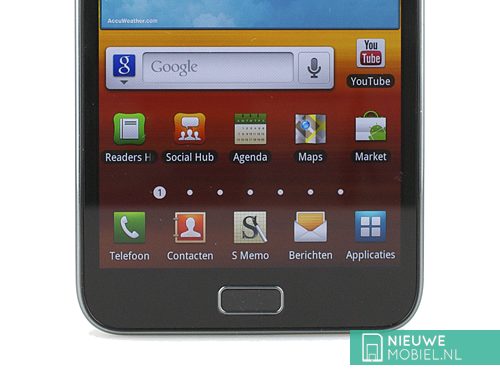 Rumours state the new Galaxy Note will receive a dualcore Samsung Exynos processor with 1.5 GB of RAM. The camerasensor stays at 8 megapixel, just the same as the Galaxy S III. But if it shoots the same high quality pictures that is fine with us. There is also a possible date for announcement; October of this year.
Bron: Ubuntulife.net