Here on NewMobile we like a good operation now and then. A dissection of a mobile phone that is. This time the unlucky patient is the Galaxy S III. In case you have a weak stomach, please look away now!
Surprisingly the dissection isn't performed by the men and women of iFixit but by Chipworks. They teamed up with iFixit and therefore there isn't a Repairability Score given by iFixit.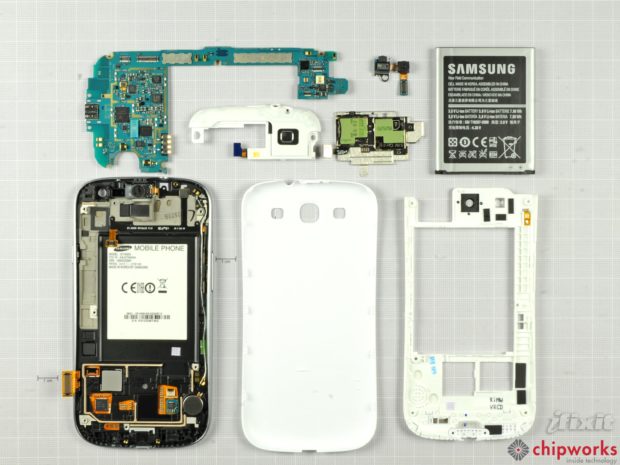 Gutting the Galaxy S III gave a little surprise, because it seems it uses the same camera module as the iPhone 4S. Both phones should make the same quality pictures, but of course a litte software helps as well. It is also suggested that the Samsung Galaxy S III uses a magnesium frame, although this isn't confirmed. What is certain, is that replacing a faulty display can cost you. The glass is fixed to the touchscreen which is fixed to the frame. So please be extra carefull with Samsungs new flagship.
Source: iFixit.com