Animated renders of the upcoming Galaxy Watch5 series have surfaced. The originator is Evan Blass, better known by his Twitter handle @evleaks. What becomes clear from these renders is that Samsung's watch series will get a significant overhaul.
Gone are the Classic and Active lines, it seems. In its place, we get an entry-level Samsung Galaxy Watch 5 in two sizes and versions with and without 4G. In addition, there will be a more comprehensive model under the name Galaxy Watch 5 Pro. Expect the latter in black and gray titanium colors and versions with and without 4G.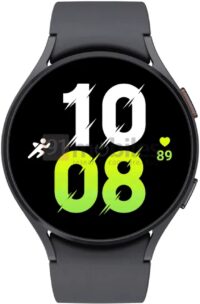 Blass suggests that the Active line merges into the regular Watch5 and the Classic models into the more comprehensive Watch5 Pro. To a large extent, the same is true for appearance. For example, the regular Watch5 and looks more "clean" without much fuss (and without a rotating bezel), while the Pro has more "frills" with a larger screen bezel.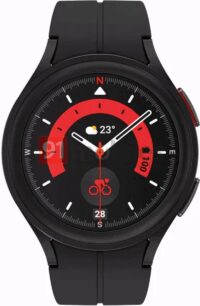 Expect both Watch5 models to run Samsung's One UI Watch 4.5, based on wearOS 3.5 and created with Google. Samsung seems intent on officially announcing the new watch series in August 2022 at an Unpacked event. Also expected at this event are the new Pro earbuds and the latest generation of Flip and Fold smartphones.