Samsung is expected to release a new color for its Galaxy S22 family. This new Bora Purple color was previously shown for the S22 Ultra but is now also coming to the S22 and S22 Plus. When exactly is still unclear.
Images of a purple Galaxy S22 appeared on Samsung's own website. That gives a little more weight to this report. Until now, the S22 and S22+ have been available in Phantom White, Phantom Black, Green and Pink Gold. For the S22 Ultra, the latter color has been swapped for Burgundy red.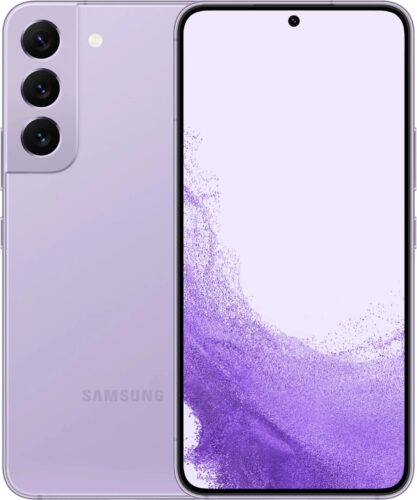 The purple version of Samsung's current Galaxy S flagship is not available yet. Nor has it been officially announced. And that's why Samsung Thailand has taken the images offline for now. The images shown above come from WinFuture which seem to have its own sources.
Bora Purple
As mentioned, expect the Bora Purple version of the S22 5G, S22 Plus and perhaps S22 Ultra very soon. We think it will cost as much as the other colors. Also, the storage options will probably be the same. So that means 128 and 256 GB.