A couple of days ago Palm itself revealed information about the Treo Pro, today even more pictures became public. Furthermore, more specifications became known, like the huge battery!
The pictures come from a Chinese forum, that also reveals that the Treo Pro has a 400MHz processor. Earlier we heard that it was going to be a 333MHZ processor, so this is great to hear.
The Chinese source is also telling us that the Palm Treo Pro is equipped with GPS! Something that we didn't know yet. The display is probably having the measures of 320 x 320 pixels, the camera is going to be 2 megapixel, the GSM receiver is probably quad band and the internal memory is going to have 256 MB ROM and 128 MB RAM. Just to let you know.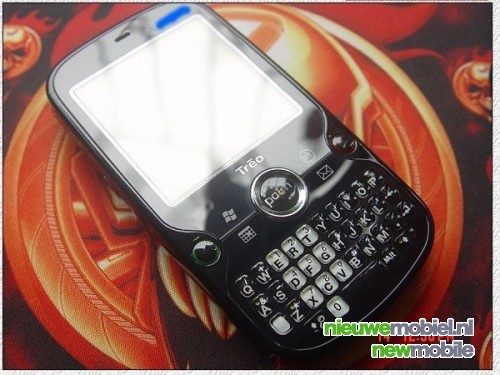 The Treo Pro has a microUSB entrance and a 3.5mm audio headset jack. At last we have to say that the battery is really huge with a capacity of 1500mAh! That should be sufficient to provide us with some hours of standby.
Source: nbsimonzhang