The expected delay of Android to 2009 is probably not happening. We just found out that HTCs first Android device, the Dream, got the well known FCC approval!
It is great that the HTC "Dream DREA100" got an approval, but even better are the technical sketches the FCC is giving. Although it's not making us any wiser. Other documents give us more information, like the WiFi support and the presence of a trackball. The video that we've shown earlier had a trackball as well, so we can probably call the video authentic.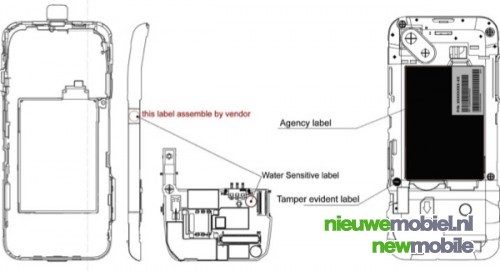 The rumour spread that T-mobile was going to launch a smartphone in September that was going to run solely on Android. Something that seemed unlikely because Android was postponed to 2009. The device has the American version of dual band: GSM850/1900. Meaning that this device is not going to work in Europe. We're still hoping that HTC has a European version too.
Source: Engadget