The date has already been mentioned but now OnePlus has announced the date as well. On October 14th it will announce the OnePlus 8T; its new flagship device.
The announcement of the OnePlus 8T follows roughly six months after the introduction of the OnePlus 8. This is entirely according to expectations and in line with previous announcements. In addition to a date and time, OnePlus does not give any details about the upcoming 8T in its press release. Except that it wants to build on the OnePlus 8 series, but that seems rather logical.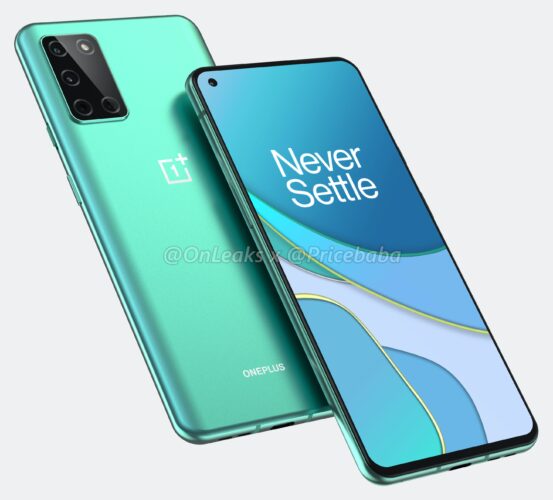 So for the time being we'll have to do with what's come to our attention through rumors. In terms of design, we expect the same kind of phone as the OnePlus 8, although the screen edges are expected to be slightly smaller. Possibly this also applies to the punch-hole. The refresh rate is probably higher at 120Hz just like the current 8 Pro. Usually OnePlus chooses the latest Qualcomm chipset, which is currently the Snapdragon 865+ but there are also rumors that OnePlus will opt for the Snapdragon 865. So this is just a question mark.
Quick charging the OnePlus 8T
What the rumors have in common is about the speed with which you can charge the battery. That should come out at an impressive 65 Watts. Ideal to quickly charge the expected 4500 mAh large battery. You can follow the announcement of the OnePlus 8T live at oneplus.com/launch. The event starts October 14 at 16:00 CET.
Image: pricebaba