The new iPhones have been announced, so it's time to focus on the next Galaxy phones. These will not only get smaller screens, but also smaller batteries. An earlier rumor about that now seems confirmed.
The battery of the Samsung Galaxy S22 has been photographed. With its battery capacity mentioned. The S22 will have a battery of 3700 mAh. The S22+ is said to get a battery of 4500 mAh.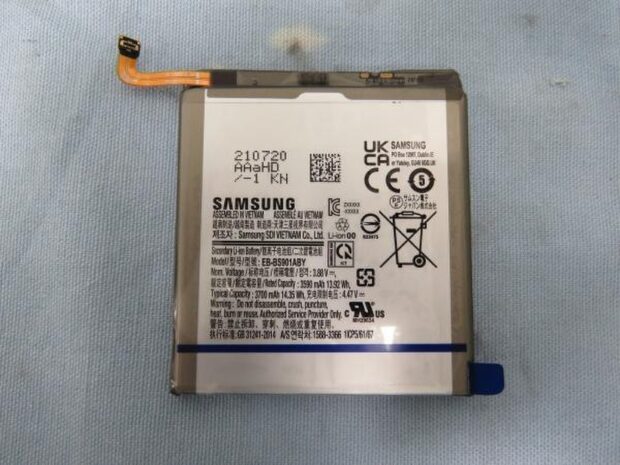 In both cases, that is 300 mAh less than its predecessor. Remarkable but not shocking. They will both have a smaller screen; 0.10 and 0.15 inch smaller respectively. With a smaller screen, the battery can also be smaller to reach the same battery life. The battery of the S22 gets type number EB-BS901ABY and appeared at a Korean approval website.
Galaxy S22 series
The Galaxy S22 series does seem to break away from the S21 series despite the same looks. The entry-level S22 is a lot smaller, the S22 Ultra looks more like a Note with S Pen support and the S22+ sits more in between in terms of size. A launch is expected in the 1st quarter of 2022 so there is still enough time in which things can change.