Two new smartphones that were launched by HTC yesterday are taking away the attention from an other product that's quite interesting as well. Too bad, because the MediaLink allows to stream video from your phone to your TV wirelessly.
HTC kept the MediaLink to the basics. The device only has a HDMI connection and a microUSB-port. It's all you need, and nothing more than that. Just connect the MediaLink to the HDMI-connection of your HDTV, connect your smartphone wirelessly and start streaming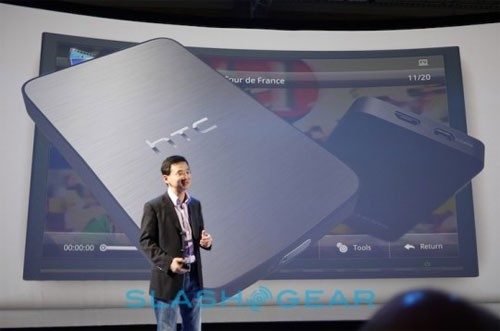 DNLA
The device works with the DNLA-protocol (Digital Living Network Alliance), a universal standard that will be used by more manufacturers. You can stream foto's , music and video's up to 720p. The HTC MediaLink will be available in the fourth quarter of this year.
Source: Slashgear.com