It was supposedly delayed, it was supposedly canceled, and now it looks like it's been delayed again. Until at least January 11, 2022 according to Jon Prosser.
The story of the Galaxy S21 FE is becoming a bit strange. We know what it will look like and what it can do. We just don't know when it will arrive. It should have been announced a long time ago but that hasn't happened yet.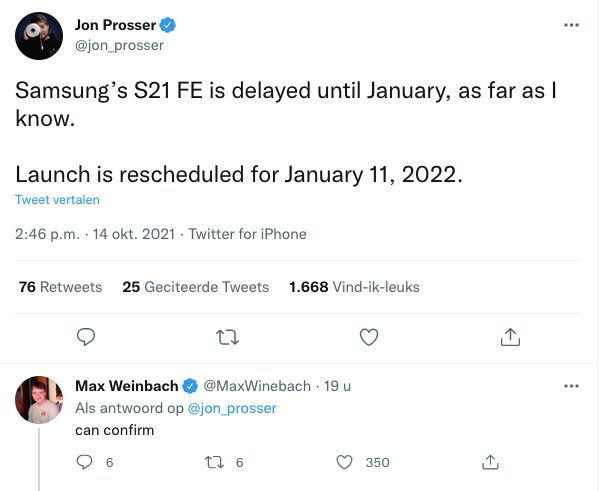 Possibly due to a shortage of chips, possibly to not get in the way of existing phone series. We don't know the real answer either. But we do hear a new possible launch date: January 11, 2022. This date is mentioned by Jon Prosser and is confirmed by Max Weinbach.
Unpacked Event Part 2
We don't dare to take anything into account at the moment. Prosser previously mentioned the date October 20. Samsung indeed announced an Unpacked event on that date but it is still unknown what will be announced there. It won't be S21 FE, according to this new information.