Not Samsung but Motorola will be the first to come out with a 200MP camera phone. This should happen in the second half of 2022 according to a tweet from Ice Universe. Remarkable because the maker of the camera sensor is none other than Samsung. Samsung itself doesn't want to equip a phone with the sensor until 2023.
We're talking about the ISOCELL HP1. Samsung announced this sensor back in September of 2021. According to a tweet from Ice Universe, however, it will be some time before we find it in a phone. At the earliest, it will not be seen until the second half of 2022. Motorola will then introduce a phone. Xiaomi will follow not long after that. Samsung won't have time to use the sensor until 2023.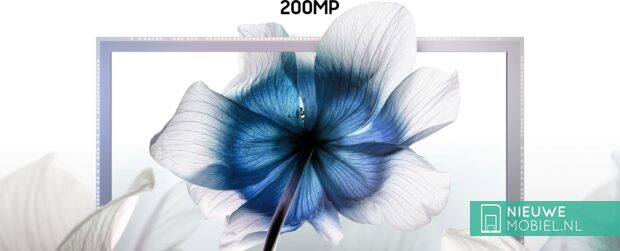 Why it's taking so long is anyone's guess. Maybe they are waiting for a processor that can handle all those pixels, maybe the chip shortage is causing problems, we don't know. What we do know is that Samsung originally planned to announce a 200MP phone in 2021. That rumor also came from Ice Universe at the time. The latest Note phone was supposed to get that sensor but as we now known that model was cancelled.
Samsung Galaxy S23 Ultra?
Apart from Motorola, Xiaomi is also working on a 200MP phone. It too should come out sometime in 2022 and will use Samsung's ISOCELL HP1. A first Galaxy phone from Samsung should then follow somewhere in 2023. With the demise of the Note series, it's obvious that it will end up in the Galaxy S23 Ultra but don't blame us if things turn out different.