The screen protectors of the alleged Samsung Galaxy S22, S22 Plus and S22 Ultra have surfaced. And because we have all three in one shot, we can easily compare them against each other.
The next big phone announcement is that of the Samsung Galaxy S22, the Galaxy S22+ and the S22 Ultra. As usual, there are already some leaks. Its appearance, its specifications and its most important plus points. Whether the image below adds something new is therefore questionable, but it is still interesting.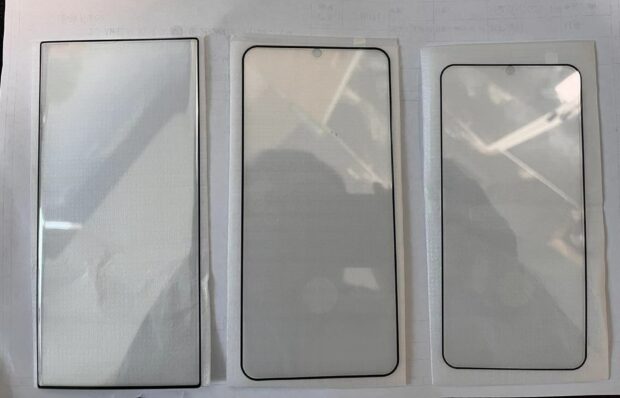 Mainly because we now get a good idea of the size difference between the S22, S22+ and S22 Ultra. For example, the entry-level S22 is expected to be a lot smaller than usual and the S22 Ultra is a lot more angular compared to the S22 Plus. But again; no surprises so far.
Samsung Galaxy S22 Ultra
Especially the S22 Ultra will be different than previous years. It will take over the role of the Galaxy Note. The angular appearance reveals this to a large extent. The phone will get an integrated S Pen and a different camera module on the back.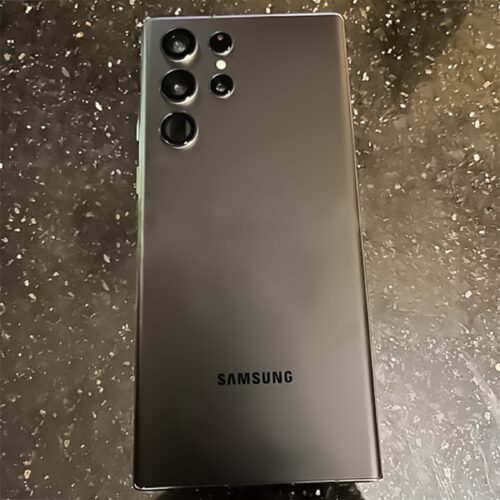 Instead of a camera island/angle, the various camera sensors stick out of the housing. Why a metal corner was not chosen here, is to keep the weight down. But there are other reasons as well. Like creating its own identity. The introduction of the trio is not expected before early 2022. Until then, we expect lots of new information and images. Like future retail prices and press material.