It is becoming clearer and clearer what Samsung phones will look like in 2023. By that, we mean they all look the same. Images of the Samsung Galaxy A34 have surfaced and resemble what we've seen before. Namely, a phone with a flat rear and camera modules placed loosely on it.
Renders of the Samsung Galaxy A34 appeared at Giznext and come from @onleaks. The French leaker of phones has a reliable track record, so we have every reason to believe that the images below are accurate.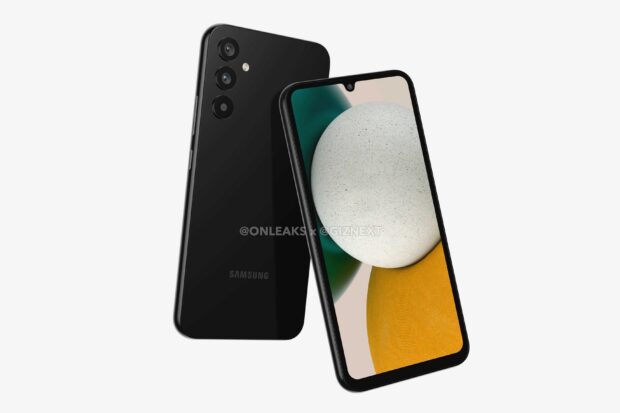 The source further reports that the device will have a 6.5-inch large screen that is flat on both sides and feature a triple camera system on the back. We, too, could have told you the latter simply by looking at the pictures. What camera resolutions the A34 gets is unknown. By looking at the remaining renders, we see that the device has a USB C port and an audio jack input.
Galaxy A34 5G
.
The screen has a notch for the selfie camera. The shape sits somewhat in between a V and a U. So we dare not yet make any firm statements about which Infinity screen the Galaxy A34 has precisely. The successor to the Galaxy A33 is likely to come out in a 4G and a 5G version, but we don't yet know for which price exactly. Expect an announcement sometime in early 2023.