A render has appeared of what looks like the OnePlus 9. The device will have almost the same front as the 8T but on the back there are some changes. Most striking one; there is one camera missing.
OnePlus seems to choose the same route as Apple and Samsung. The camera island of the OnePlus 9 is elevated and in the same color as the rest of the back. Two large camera sensors look at us with a smaller one underneath. On the right we see a LED flash. A triple camera system; probably a main camera, an ultra-wide-angle and a depth camera. The OnePlus 8T had 4: a separate monochrome camera that could only shoot images in black and white.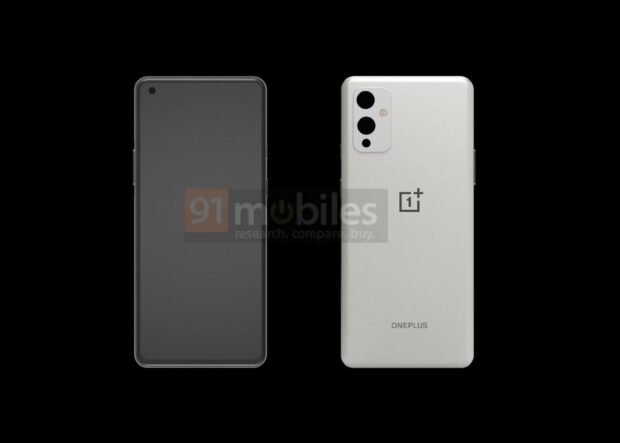 Usually we see manufacturers building further on previous work. OnePlus has always been a little different. Also by announcing a new model every six months. In itself we can miss the monochrome lens if the other sensors make up for its loss. Usually a monochrome lens is used for black and white images, but it can also improve the sharpness of color images. The same can be achieved with larger sensors. However, zoom is still missing. OnePlus does not seem to want it, not even with the OnePlus 9
OnePlus 9 launch
The source further expects the OnePlus 9 to have a slightly larger display than the OnePlus 8T. That one has a 6.55" screen size, which is quite large in itself. The refresh rate would be 144 Hz, slightly higher than the 120 Hz of the first. Possibly OnePlus provides you with a 5000 mAh battery that can be charged quickly with 65W Warp Charge. If they still manage to install the Snapdragon 875 processor then it is a true flagship. A possible announcement is expected in March 2021; one month earlier than usual.