Is it coming or not? We are talking about the Galaxy S21 Fan Edition from Samsung. And if so, when exactly? Unfortunately, we do not know the answer to that question yet, but we do have a lot of press images of the device.
These seem to be the official marketing images of the S21 FE. And that usually means a launch is imminent. Now we've said that before so this time we'll only believe it once it's official.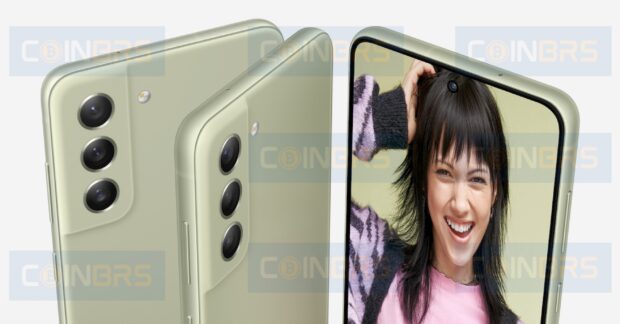 These images teach us that the Galaxy S21 FE will soon be available in green, purple, black and white in both a Exynos and Snapdragon processor versions. Which version will be sold where and for how much remains to be seen. The source further mentions that the device will be announced on January 4th of 2022. A date that was also previously mentioned by Jon Prosser.
Samsung Galaxy S21 FE specs
If the rumors are true, Samsung will then announce a 6.4-inch device with FHD+ resolution and an AMOLED panel with at least a 120Hz refresh rate. On the back of the S21 Fan Edition, we expect a triple camera of at least 64MP with a 32MP one up front.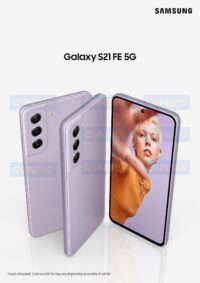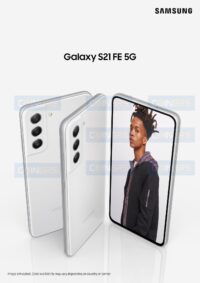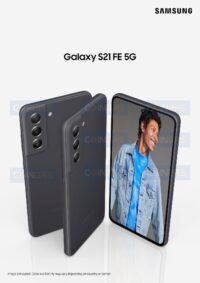 The upcoming Galaxy S21 Fan Edition in different colors
When talking about the battery, there is a disappointment to report. The capacity is a neat 4500 mAh, but unfortunately, it can only be charged with "just" 15W. That is not very fast. The amount of RAM memory is impressive however; no less than 12GB.
Rumor has it that the Galaxy S21 FE will only be sold in Europe. That would be something new and doesn't entirely explain why there are variants with Exynos and Snapdragon chips. We'd love to hear from Samsung itself. But that won't be until early 2022 at the earliest.
(via)