Thanks to Steve Hemmerstoffer, better known as @onleaks, we get our first look at the upcoming Galaxy A52 5G. There doesn't seem to be much change with its predecessor.
Of its predecessor, the A51, two versions were released; one with 4G and one with 5G. Whether a 4G version of the A52 5G is in the making is unknown. What we do know is what the Galaxy A52 5G looks like. At first glance not much has changed.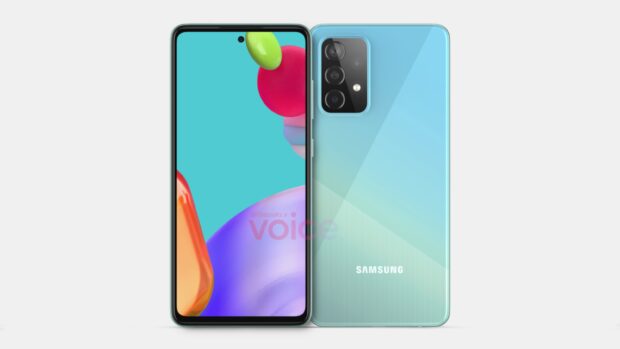 But that doesn't apply to the rear. There, the camera module gets the same kind of layout as the S20. It still has a quadruple camera system, although it is unclear what exactly they are used for. The A51 uses a primary lens, ultra-wide-angle, macro and depth. This means that a separate zoom lens is missing, probably this also goes for the A52 5G. Optical zooming remains exclusive for (even) more expensive models.
A52 5G: much of the same
Steve further writes that the Samsung Galaxy A52 5G presumably features a 6.5-inch Infinity-O screen. A 3.5mm audio jack for your own headphones is also available. In summary, the device does not seem to differ much from its predecessor. That also seems to apply to its price. How Samsung is going to put it on the market and how they are going to promote it remains unknown.