Just when we thought we'd seen just about everything about the Samsung Galaxy S21 FE, new unseen material leaks. These new images illustrate well how Samsung is doing its best to keep the S21 FE a secret: not.
By now, the announcement of the S21 FE seems like a formality. We thought we had seen everything of this Fan Edition but the Slovenian Mobistekla thinks otherwise. They have already dissected a specimen.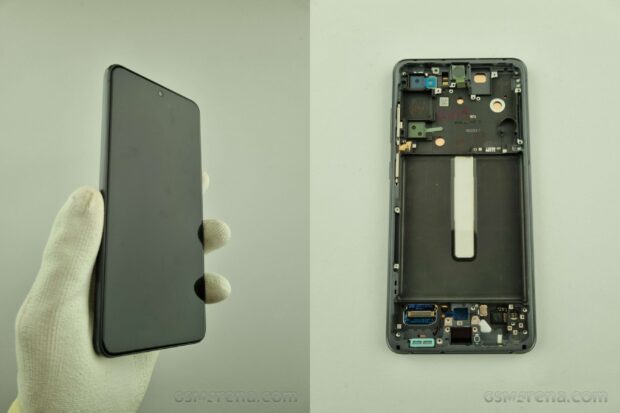 Now we have to acknowledge that the above images don't add much, after all, it's a side you'd hope to see very little of in a mobile phone. As far as that goes, the leak is only newsworthy because it does a good job of illustrating how well (or poorly) Samsung has been sealing the leaks of unannounced phones.
Parts S21 FE
However, the source reports the prices of some parts. For example, a new screen for the Galaxy S21 FE costs between 119 and 185 euros, depending on whether the frame is included or not. The source has since taken the page offline, presumably at the request of Samsung's lawyers. But as often in cases like this, it's already too late and someone has always saved pictures. Thanks for that!
(via)