Honor, a former subsidiary of Huawei, is about to announce its first foldable phones. The device will be named Magic V which is a reference to its shape when being unfold.
The Magic V is supposed to be Honor's first foldable flagship. We're not making that up, you can read that on the image Honor released itself. It also shows us what the Magic V will look like.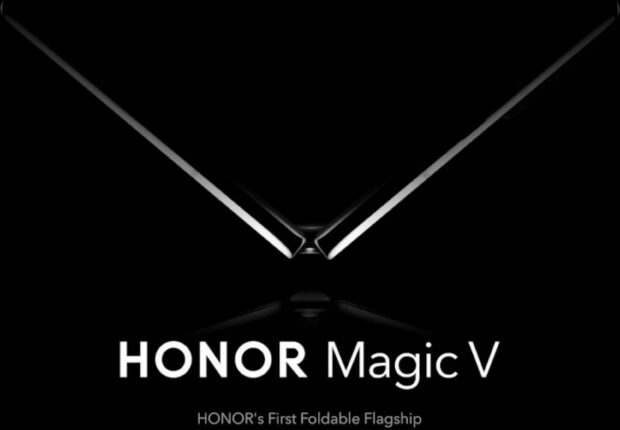 In terms of looks, the device reminds us of the Samsung Galaxy Z Fold 3. Though you could also argue that Honor took inspiration from the Huawei Mate X2 announced in early 2021. Like both of those devices, the Honor Magic V will have a large borderless screen on the outside with an even larger foldable screen of around 8 inches inside.
Honor's breakaway from Huawei
Honor was once the younger sister of the Chinese Huawei, but was forced to be sold because of the U.S. trade ban. This means it is no longer affected by American sanctions and can continue to do business with the rest of the Western world. So it is possible that the Magic V will get a Qualcomm processor with 5G support and maybe even access to the Google Play Store.
That last one doesn't have to be true, as the latest rumor is that the Magic V will only be sold in mainland China, where they don't have much love for the American Google. But who knows, maybe the 'V' will eventually blow over to the rest of the world if the interest turns out to be great.