With this, the Huawei Mate X2 shares the same design as Samsung's Galaxy Z Fold 2. It too has a large inner screen and a secondary screen on the outside. On the Mate X2, the outer screen measures 6.45 inches with an FHD+ resolution and 90Hz speed. Unfolded the inside screen measures 8 inches with a resolution of 2480x2200 and 90Hz refresh rate.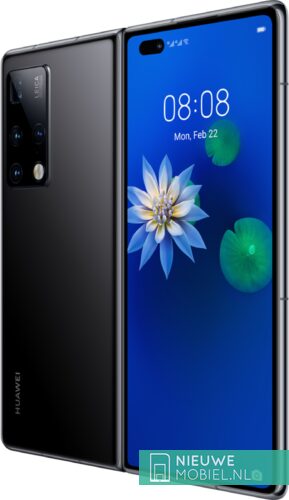 New Falcon Wing
Huawei calls its hinge "Falcon Wing" just as before. However, this time it is renewed. Instead of two equal parts, the X2 consists of one smaller and one larger part. These parts are tapered but when folded, they form a rectangle. The thinnest part measures only 4.4 millimeters. When folded, the device is between 13.6 and 14.7 millimeters thick. That is thinner than the Fold 2 from Samsung.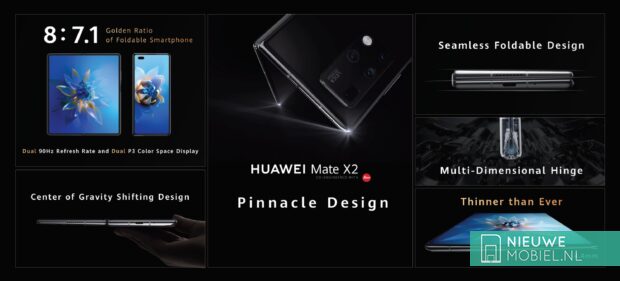 10x periscope camera
The Mate X2 features a 16MP selfie camera up front with a quadruple camera system at the back. New to this is the higher 50MP sensor and an 8MP periscope camera with 10x optical zoom. Hybrid can zoom 20x, digital even up to 100x though we question the usability of the photos.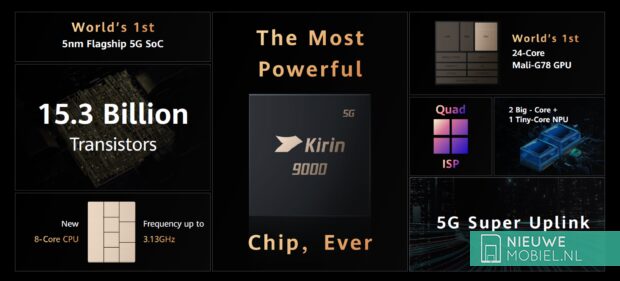 Kirin 9000 processor
Inside we find a Kirin 9000 processor with 5G support. We also find a 4500 mAh battery that can be quickly charged with 55W. Wireless charging is nowhere to be found. Huawei uses EMUI 11 which is based on Android 10. Still, the device does not run any Google services so downloading apps from the Play Store is still not possible and Google apps like Maps and YouTube are still missing. This makes it unlikely that the device will be released outside of China.