Chinese Huawei hasn't given up on its mobile phone adventure yet and is even announcing a new foldable on February 22. Unlike the Mate X and Xs, the display of the Mate X2 sits on the inside.
We still remember how excited we were when Huawei announced the Mate X. Yet another major manufacturer throwing its weight against the foldable market. The US trade ban didn't help but that doesn't stopped Huawei from working on a successor. The Mate X2 folds open like a book while the Mate X and Xs had the display on the outside.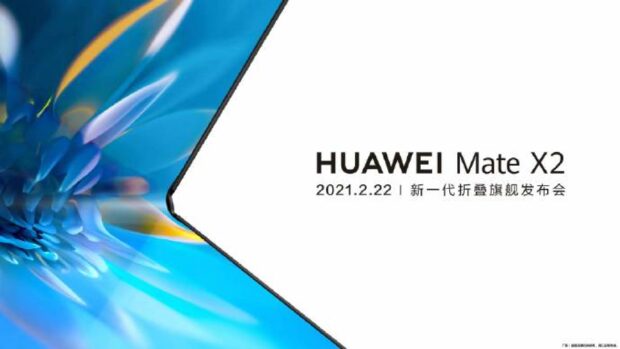 Logically, this should provide more protection for the delicate flexible screen. Also Samsung's Fold and Fold 2 has its large main screen on the inside. A top executive at Huawei further reports that the Mate X2 is "full of surprises". Which ones exactly remain unclear as goes for other details for now. Whether the device has a 2nd screen on the outside for example. Which processor it uses and if there will be a global launch? The latter is not expected with all the developments surrounding Huawei. Recently, it was rumored that the troubled company was looking for a buyer for its more expensive smartphone line, something that the company itself denied.
Mate X2 announcement
We'll hear more on Monday, February 22, 2021. But for what it's worth; that the message was only posted on China's Weibo is perhaps already a sign of what market Huawei is targeting. And we can't blame them for that.
(via)