The Huawei Mate Xs, with a recommended retail price of 2,499 euros, is clearly not aimed at a wide audience. Nowadays almost every foldable phone is very expensive. The cheapest one is the Samsung Galaxy Z Flip, although with a starting price of 1489 euros it is not exactly cheap either. However, this high price can be explained; this is a completely new product category with new components.
Hopefully the price will drop in the coming years, making this type of product accessible to a wider public. They can then look forward to folding screens such as these Mate Xs. It has a rather unique design because the screen is on the outside in contrast to, for example, the Galaxy Fold from Samsung, which is on the inside. So you always have a screen facing towards you. Depending on whether it is folded, it measures 6.38 inches on the back, 6.6 inches on the front and a massive 8 inches fully unfolded. That's the size of a tablet but in a mobile phone.
Upgrades
In particular, Huawei made improvements to the materials used. The device is now more solid, among other things by the use of liquid metal based on zirconium. The screen was also given an extra layer of protection with which it should last longer. In terms of specifications, little has changed. Only the battery capacity is slightly larger with a capacity of 4500 mAh. The same SuperSensing Leica Quad Camera with 40MP main camera, 16MP ultra-wide-angle camera, 8MP telephoto camera and a separate 3D depth sensor are used.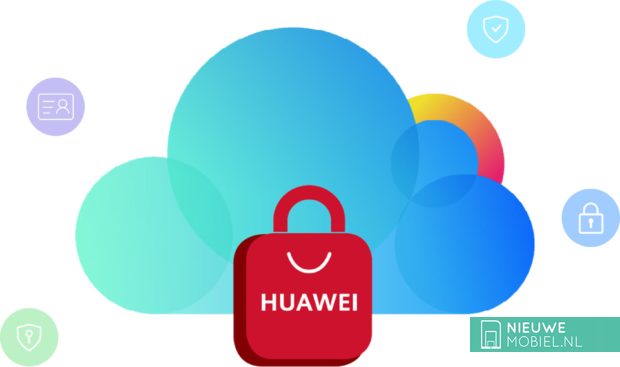 No Google but AppGallery
Due to the ongoing trade war with the US, the Xs does not come with Google apps. The device runs 'normal' Android, which is also a Google product, but apps such as YouTube, Gmail and the Play Store will not be found on the device. Huawei has built alternatives that you can download in the AppGallery. This is Huawei's own app store and should offer a similar experience. Huawei is so confident about this that it releasing its phones without Google services.