With just hours to go before an official announcement several pictures of the Xiaomi Mi 11 appear. And from that it appears at least one version is equipped with a leather like casing.
The launch of the Xiaomi Mi 11 is scheduled for December 28th. The flagship is expected to get the recently announced Snapdragon 888. This makes it the first smartphone with this chipset from Qualcomm. Undoubtedly many more announcements will follow soon. The focus on the rear is mainly on the camera that consists of at least 108 megapixels.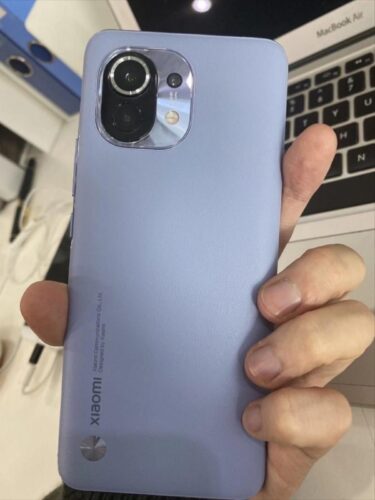 In addition, the Mi 11 seems to have at least 2 other camera sensors. Possibly an ultra-wide-angle lens and a telephoto lens but conclusive evidence for this is missing. Photos from the front are still missing and there may be a good reason for that. Rumor has it that Xiaomi places the selfie camera behind the display. It is also expected that the Mi 11 has Android 11 with MIUI 12 on top with 12GB of RAM memory. Striking detail; there is no charger in the box. After Apple started with it, Xiaomi now seems to follow.
(via)